Big relief given by the government in lockdown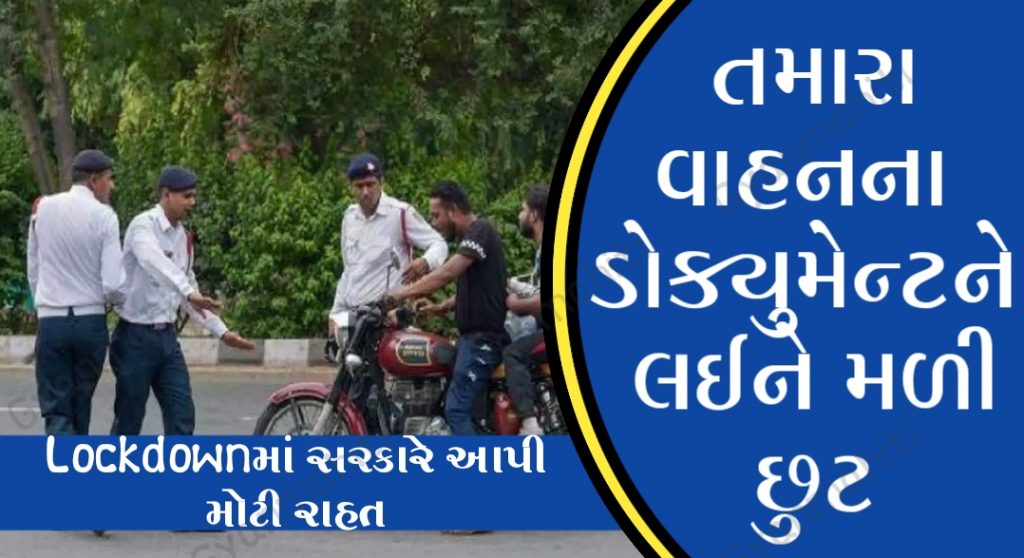 It is very important to have four papers while driving
Driving License, Registration Certificate, Insurance Certificate and Pollution Certificate are the four papers you need to have. If you do not want to keep your hard copy with you, you can keep a digital copy in your mobile. In case you forgot your DL at home and the traffic police catch you, you can show the digital copy kept in Digi Locker.
The amount has been increased
The amount of fines imposed for any reason has been increased 10 times since the new Traffic Act came into force. Driving under the influence of alcohol is punishable by a fine of up to Rs 10,000. In addition, if a minor is caught driving, the owner of the vehicle can be jailed. In addition, driving at higher speeds can be deducted from Rs 1,000 to Rs 2,000, up from Rs 400 earlier.
Click Here to Read in Gujarati